As predicted within the industry, it looks like the domestic market may be the first to recover. With many international borders still closed as restrictions within countries start to loosen, people are first gaining mobility to move around within their own country. This makes it the perfect time to promote staycation offers.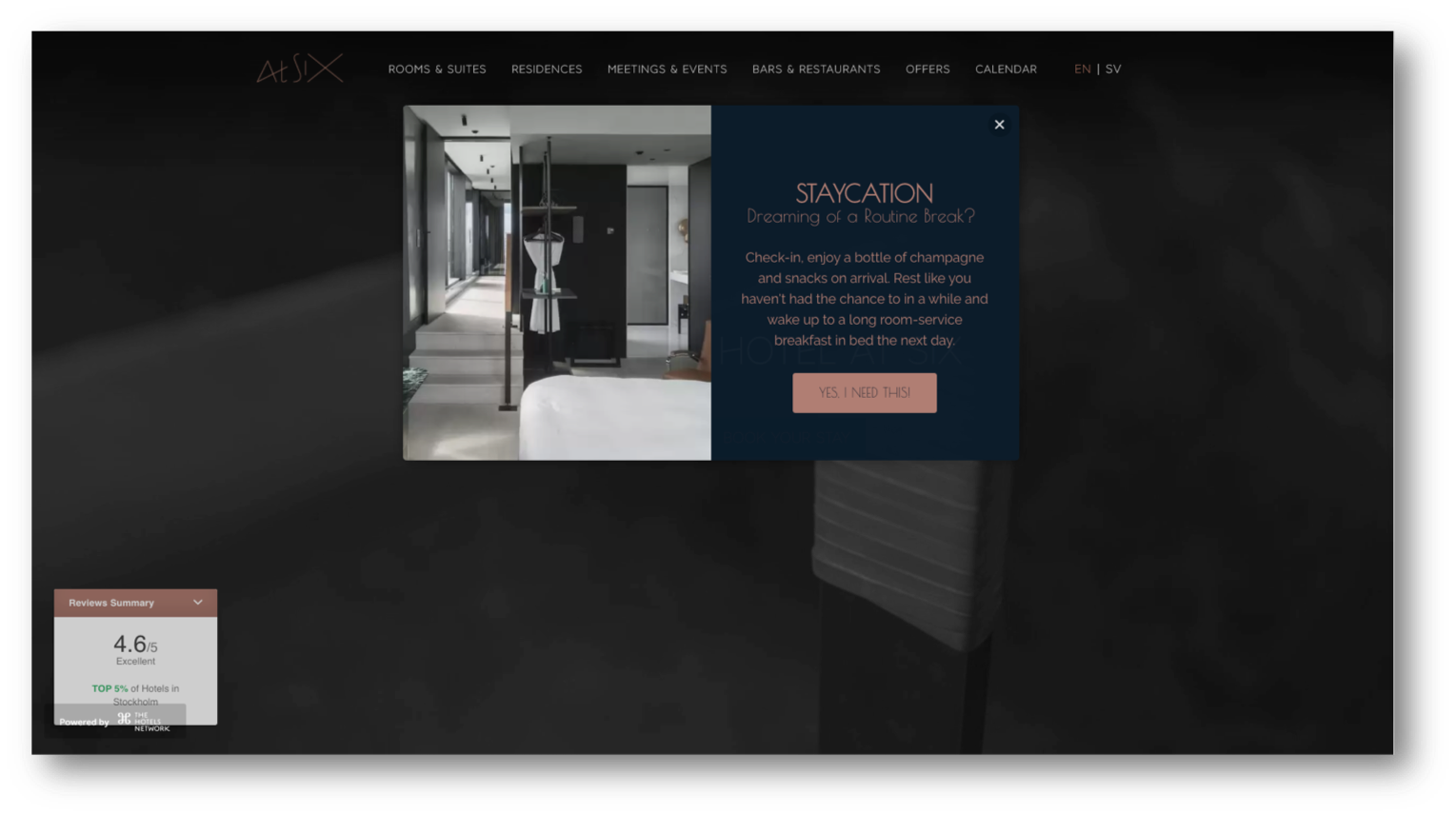 Welcome layer showcasing Staycation packages to local visitors
Use geo-targeting rules to show personalized messages to website visitors searching from your local market and spark interest for domestic travelers. Let them know what special benefits they can get from booking a staycation with you!